A global network of premium customers
Ferrexpo has a diverse network of customers across four continents, selling iron ore pellets to premium steelmakers around the world, to create premium types of steel.
Global presence
Through investing over US$3.0 billion in its production facilities in Ukraine and logistics capabilities since listing in 2007, Ferrexpo is able to market its high grade, high quality iron ore pellets to customers around the world. Through this investment, the Group is now the third largest global exporter of iron ore pellets.
The map below shows the global distribution of the Group's iron ore sales in 2021.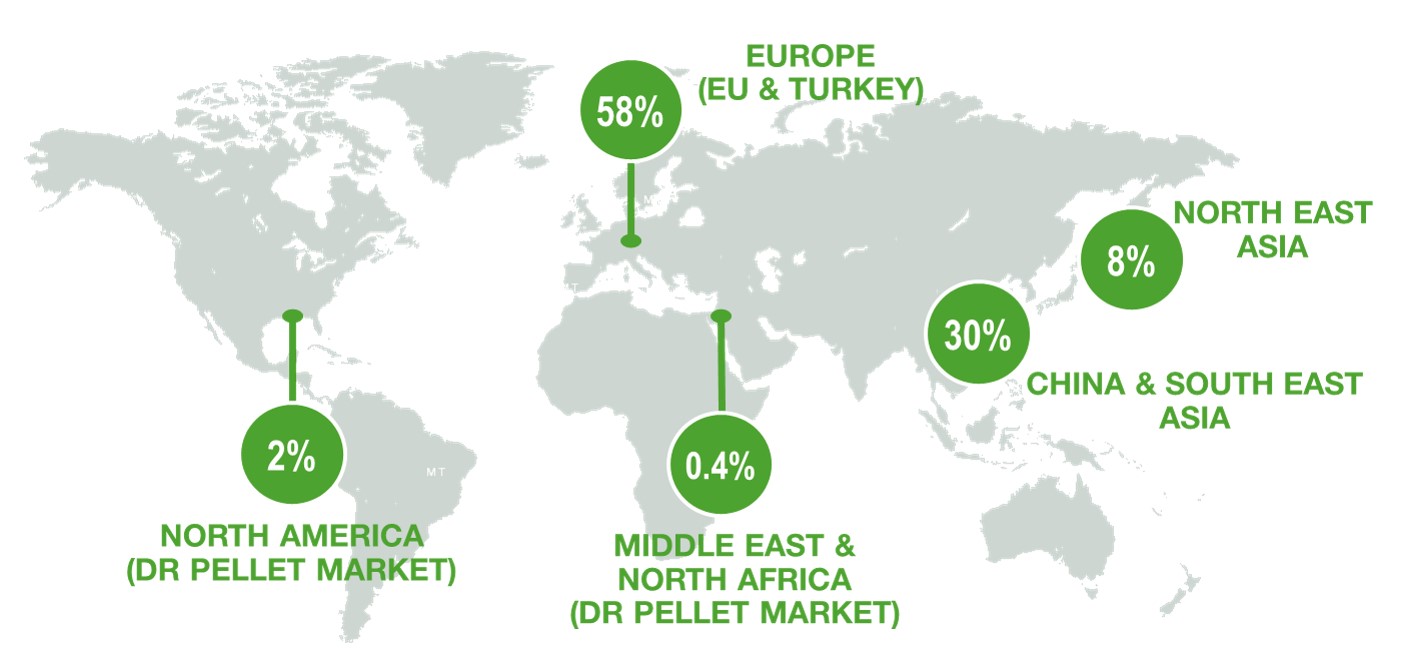 Premium products
Pellets are a form of iron ore that premium steelmakers use to create the highest grades of steel that are essential for modern day living. Ferrexpo's customer base supply a range of key steel markets, from the automobile sector, to consumer household goods, modern construction and forms of renewable power generation, such as wind turbines and solar panels.
High grade
The Group has continually sought to upgrade its product offering, with higher grade products, to enter exciting new markets and to help existing customers on their decarbonisation journeys. The Group has been supplying higher-grade (67% Fe) direct reduction (DR) pellets under long term contracts since 2021, which is a pellet type that contributes to a pathway for producing carbon-free steel (Green Steel). To read more about the importance of DR pellets and why Green Steel represents the future of the global steel industry, please click the following link.