Interview: Fostering Diversity and Cultural Change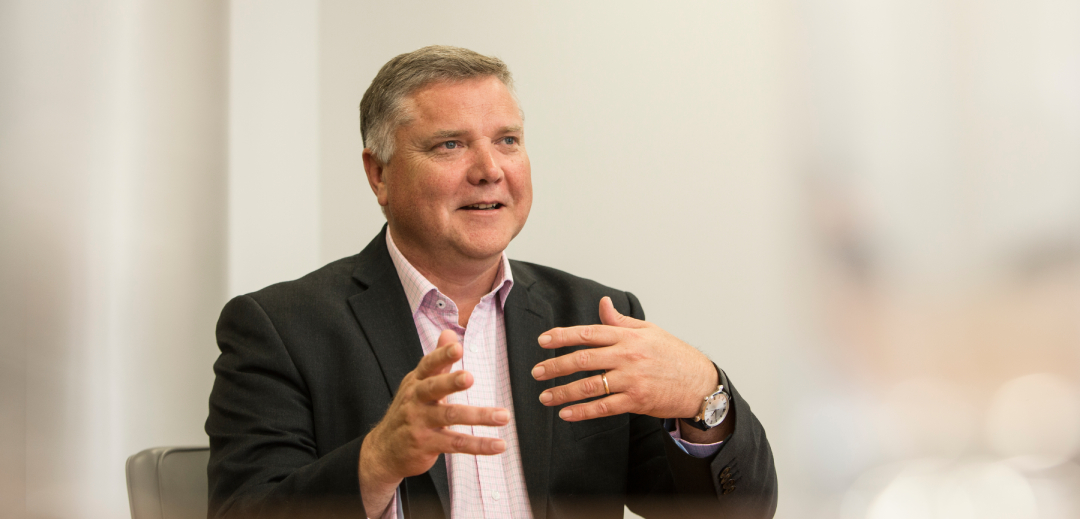 What does diversity mean at Ferrexpo?
"At Ferrexpo, we firmly understand that diversity in the workplace is a necessity for a successful, modern business. A diverse workplace takes many forms, be it diversity through gender, race, age, sexual orientation, disability and culture. Recognising this, we are striving to create a working environment in which we are all able to be ourselves and perform at our best and, in doing so, deliver on our critical business outcomes.
"Our diversity ambitions are underpinned by a range of initiatives from programmes to promote gender balance, to initiatives that are establishing a baseline understanding of other areas, such as our inaugural diversity, equity and inclusion ("DEI") survey in 2021, against which we can now measure our progress."
Does Ferrexpo have any diversity-related goals?
"We have a stated goal of 25% of managerial positions held by women by 2030. There is also a government-mandated target in Ukraine of 4% of our workforce being individuals with a disability, and we are proud to maintain a level above this figure for our Ukrainian workforce."
Can you elaborate on progress being made on gender diversity?
"Our flagship diversity profile project in Ukraine is the 'Fe_Munity' women in leadership programme, which is in its third year and aims to develop our high-potential, future female leaders in topics such as leadership and negotiation, plus soft skills such as public speaking and networking. As part of this same programme, we also host regular talks by senior female leaders from inside and outside our business, along with a mentoring scheme. In the first two years of Fe_Munity, we saw 158 women participate, and in the same timeframe, we have seen the proportion of our managerial roles held by women rise from 17.5% in 2019 to 20.1% in 2021, with this trend continuing into 2022 despite the war in Ukraine.
"We are fortunate that we operate in a country in which a relatively high level of education is freely available, with many applicants attaining a university or tertiary level qualification, regardless of gender. At Ferrexpo, women represent 29% of our workforce, which is a level generally ahead of our peers in the developing world.
"We are incredibly proud of the external recognition we have received for our efforts in DEI. In November 2021, we collected the award for Diversity and Inclusion at the HR Pro Awards ceremony in Kyiv, and we were also recently ranked in the top 10 employers in the Ukrainian Corporate Equality Index for 2021."
Have you had to suspend your diversity efforts given the war in Ukraine?
"No, our third intake of future female leaders were welcomed into the course in October 2022, with an opening speech from Independent Non-executive Director Natalia Polischuk, who talked about her experiences and roles held over her career."
Are there initiatives looking at gender diversity more broadly?
"We have programmes throughout our operations to boost female representation that focus on the recruitment, promotion and retention of women, from programmes to assist in appointing women into atypical blue-collar jobs, such as truck drivers in our mining operations, crane operators, and welders in our production and maintenance teams. In 2018, we were the first company in Ukraine to actively recruit and train women as truck drivers when the government repealed Soviet-era laws that prohibited women from such roles."
How has the war in Ukraine shaped your approach to DEI?
"The war has placed incredible pressure on companies in Ukraine and we understand our role in helping to provide support to individuals during this difficult time. As a result, and following on the success of the internal Fe_Munity programme, in 2022 we have expanded our 'Fe_Munity' programme to welcome 50 senior female business leaders from across Ukraine, working for other organisations and sectors of the economy. Over the next three months, we will be offering online seminars and workshops to help these participants develop their leadership skills and advance their careers. We feel this is an important project to offer support to women across the country at this difficult time, to help train the future leaders of Ukraine."
(Dated 3 November 2022.)