Investing in logistics capacity
As a producer of a bulk commodity, it is important to have access to, and operate where possible, a resilient logistics network to distribute Ferrexpo's pellets to its customers. Over many years, Ferrexpo has developed an established logistics network both in Ukraine and beyond, to effectively deliver pellets to the Group's premium customers.
Since listing on the London Stock Exchange in 2007, the Group has invested over US$400 million in its logistics business, with the majority of this investment made within Ukraine. The Group operates its own fleet of railcars to access both European customers and beyond (via the port of Pivdenny in southwest Ukraine), as well as a fleet of vessels on the River Danube for accessing customers in central Europe.
Operating a fleet of 2,850 railcars
Starting at the Group's stockpiles at its operations in Central Ukraine, Ferrexpo's premium iron ore products are either railed to Ukraine's western border to customers in Europe, or railed southwest to the port of Pivdenny, where the Group has a berth for loading pellets onto oceangoing vessels. Ferrexpo is able to operate its own railcars on the Ukrainian railway network, and as a result owns 2,850 railcars for transporting its products. Rail represents the most direct route for accessing the Group's customers in Europe and also has the lowest carbon footprint, with electrification complete on all of the rail lines that Ferrexpo uses within Ukraine.

First-DDSG on the River Danube
For accessing customers in Central Europe, which accounted for 23% of export volumes in 2020, the Group has the option to transport material either by rail or by inland waterway on the River Danube. For the latter, First-DDSG is the Group's subsidiary in Central Europe for transporting pellets via barge, with approximately 1 million tonnes of pellets transported a year via this method of transport. First-DDSG operates 214 vessels on the River Danube, helping to maintain this historic waterway, which has seen a 45% reduction in the total number of vessels carrying cargo in the last 30 years1. For more information on the environmental benefits of inland waterways, with independent research indicating a substantially lower environmental cost, please see the Case Study provided below.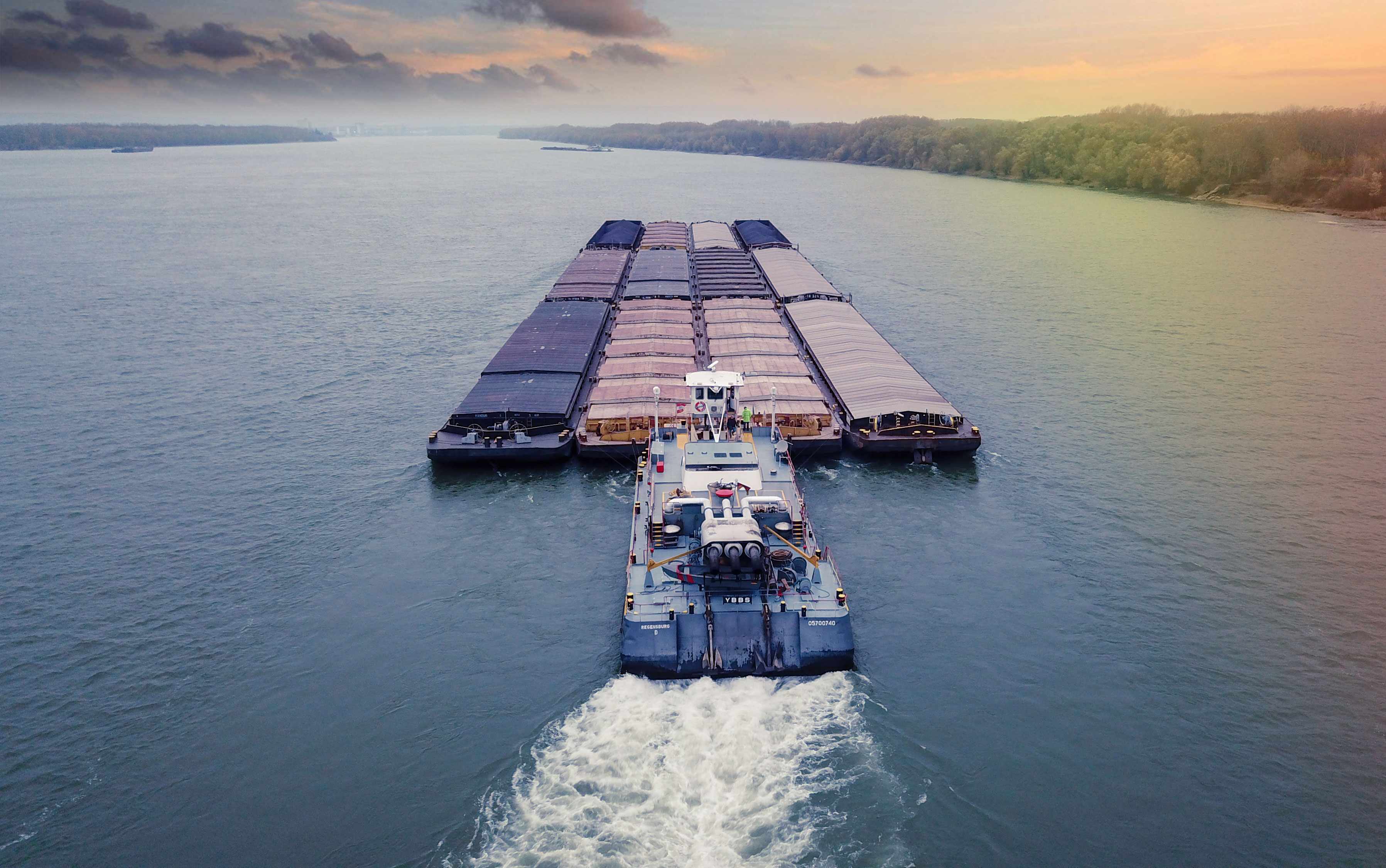 Loading larger vessels at the Port of Pivdennyi
The Group also has a berth for oceangoing vessels at the port of Pivdennyi, in southern Ukraine, for which iron ore products are shipped to Asia, the Middle East, North America and Western Europe. Through investment in this facility, the Group now has the ability to load Newcastlemax, Capesize and Panamax vessels, with the largest vessels loaded carrying up to 185,000 tonnes of iron ore pellets.
Video: Ferrexpo's logistics journey to Newcastlemax vessels
Case Study: logistics flexibility via traditional waterways
For centuries, the River Danube has served as a natural thoroughfare linking east and central Europe, and Ferrexpo utilises this waterway as a means of transporting iron ore pellets to customers in central Europe. By transporting pellets via inland waterways, the Group not only helps to maintain a historic waterway that has seen a 45% reduction in the number of vessels carrying cargo in the past 30 years1 , but inland waterways also have a comparable environmental footprint to alternative modes of transport, as shown in the charts below. Independent research shows that transport via inland waterways has a comparable cost relating to emissions as rail transport, and lower costs relating to noise, climate change and accidents.
The second chart below confirms that transport via inland waterway emits the same level of greenhouse gas emissions as rail, demonstrating that it is a sustainable alternative to the Group railing its products to Central Europe. Inland waterways also represent a more direct route to a number of the Group's customers than maritime shipping routes, with a distance approximately three times shorter. The Group has 214 vessels on the River Danube, and represents a sustainable option for supplying customers in Central Europe.
Further underlining First-DDSG's environmental credentials, this business achieved accreditation for its environmental management system (ISO 14001:2015) in 2021.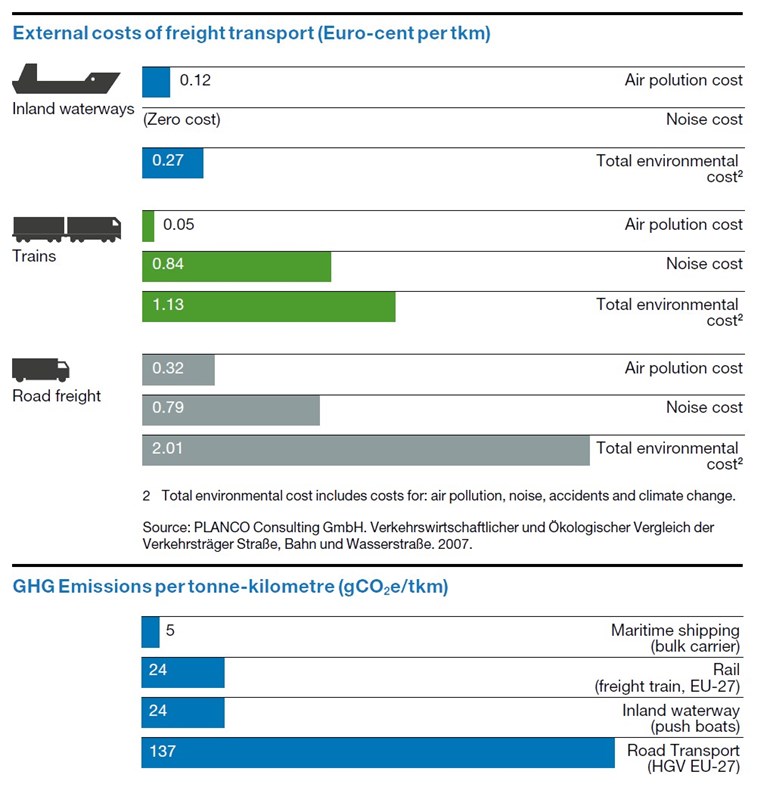 (1 Source: Danube Commission.)