Developing the mine of the future
The Belanovo Mine represents Ferrexpo third operation, with mining commencing in 2018. The development of Belanovo is part of the Group's broader ambitions to significantly grow its production base.
1.7 BT
1.7 billion tonnes of JORC-compliant Mineral Resources at FBM.
2018
Ferrexpo's newest mine, with initial mining activities commencing in 2018.
2 km
FBM is situated just 2km north of Ferrexpo's Yeristovo Mine.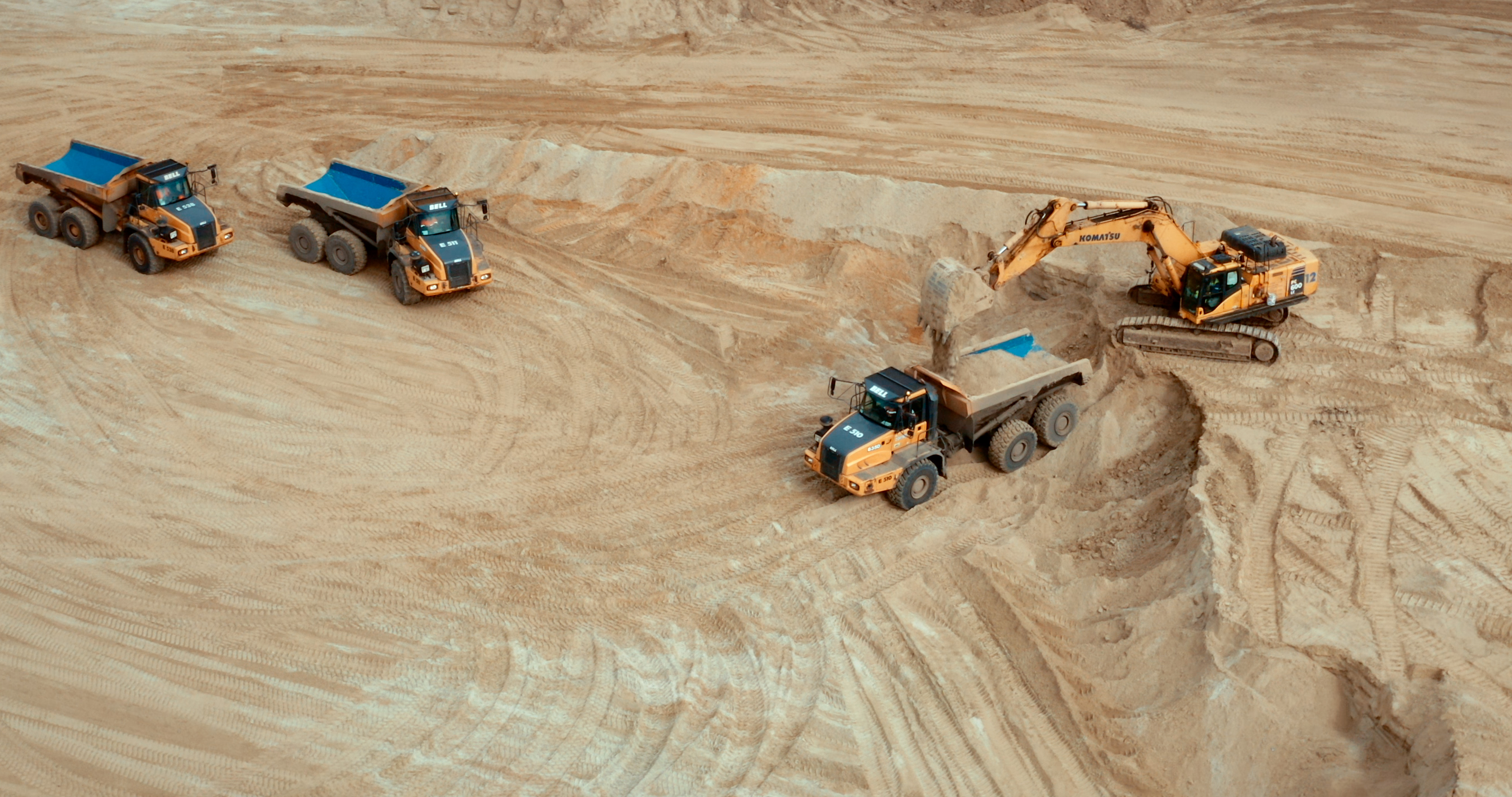 The Belanovo mine, operated by Ferrexpo Belanovo Mining ("FBM"), is located just two kilometres north of FYM and has a JORC compliant Mineral Resource of 1.7 billion tonnes of magnetite iron ore.
Open pit mining operations commenced in 2018 and Group is currently progressing pre-strip mining operations and installation of site infrastructure. In terms of geology and mineralogy, FBM is similar in configuration to Ferrexpo's other mines - FPM and FYM, with the potential to supply significant volumes of high grade iron ore to the Group's processing facilities.
FBM is in the early stages of development of its mining operation, and full scale development will be linked to further investment in the Group's processing operations, with FBM providing a large proportion of the ore feed required for the Group to significantly increase production beyond the Wave 1 expansion that was announced in 2021.
Mining at FBM is currently performed by excavators and articulated dump trucks, which are well suited to operating in the sandy overburden seen at this project. Mining is currently focused on stripping of waste, with 10 million tonnes of material mined in 2021 (2020: 1 million tonnes).
Video: Ferrexpo was one of the first companies in Ukraine to employ female truck drivers at FBM after the abolition Soviet-era laws in 2017