Supporting all stakeholders
The Group's stakeholders include its workforce, local communities, investors, customers, suppliers, the environment and governments in which the Group operates. The Group aims to intact positively and constructively with all stakeholders, to develop and maintain the Group's social licence to operate.
Where issues are considered to be material to Ferrexpo stakeholders, they are included in the Group's priorities and managed as part of the Group's Responsible Business strategy. The materiality matrix presented here details the key issues facing the Group and how these are assessed in terms of materiality.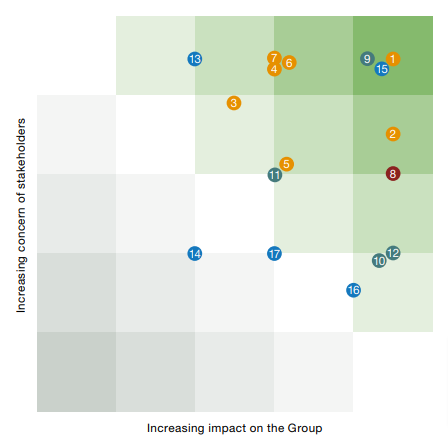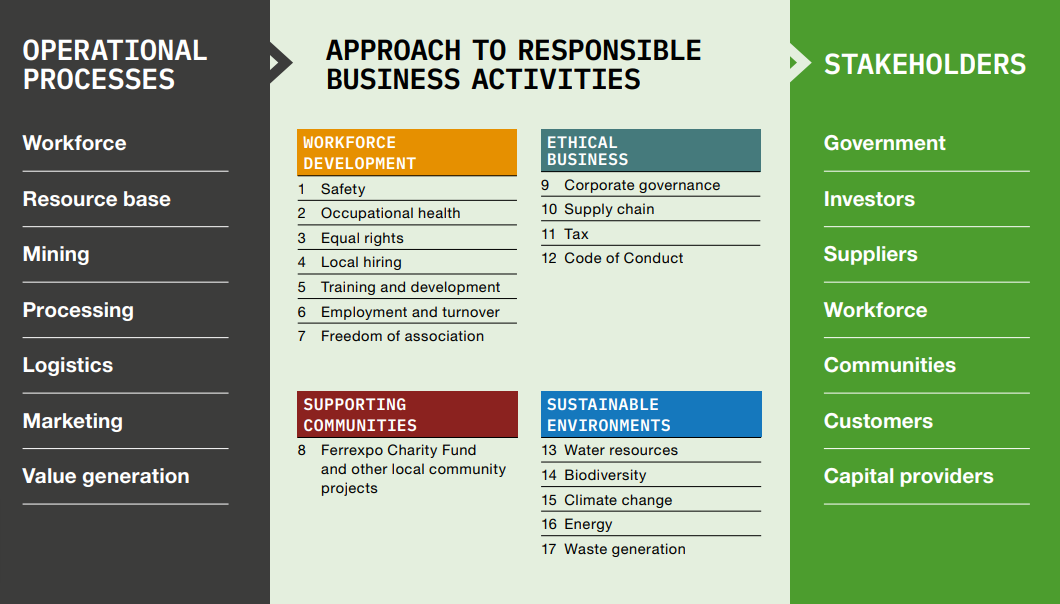 The Group's main stakeholders are broadly categorised into the following groups:
Workforce;
Local communities;
Local governments;
The Environment;
Customers;
Investors;
Suppliers; and
Providers of capital.
The Group's operations have produced iron ore pellets for over 50 years, and through strong partnerships with its stakeholders, the Group intends to continue to deliver value to stakeholders for another 50 years.